Guidance is an area where students can receive assistance with educational planning, career goals, personal counselling, or referrals to outside agencies. Guidance counsellors are teachers with additional expertise in the area of Guidance and Career Education and are trained to help students make informed decisions about their future.
Address Change
If you have moved or are planning a move, please provide the Guidance secretary with proof of your new address. Acceptable documents include a current utility bill or new purchase/lease agreement. Transportation requires up to 5 school days to process address change requests.
Appointment Requests
Guidance appointments take place during school hours and students may choose to meet with any of our Four Guidance Counsellors if their appointment is for personal reasons. Otherwise, they will be scheduled with a Counsellor based on the purpose of their appointment as each Counsellor comes with a specific area of expertise (i.e. scholarships, skilled trades, student exchange programs, etc).
To limit the number of individuals in our Guidance office, students are required to schedule their Guidance appointment using the request form below. At this time, parents are not able to accompany students to their appointment but may join by phone during their student's appointment, if requested.
Bulletin Board Postings
Commencement 2022
Information to be provided closer to the date.
Community Involvement Hours
Students Graduating in the 2021-2022 School Year:
For students graduating in the 2021-22 school year, the community involvement graduation requirement has been reduced to a minimum of 20 hours of community involvement activities. This recognizes that graduating students have had barriers to earning their community involvement hours last school year and there may be continued barriers this school year. Deadline date to submit hours to the Guidance Office is June 4th, 2022.
Please drop hours off to the Guidance Office or email a scanned copy (as an attachment) to april.winter@ddsb.ca.
Acceptable Hours for the 2021-2022 School Year - Exceptions For All Students:
Students may wish to consider virtual volunteering, such as connecting with seniors, organizing virtual fundraising events and facilitating discussions with newcomer youth. Outdoor volunteer opportunities could include, for example, picking up litter.
Volunteer opportunities, such as connecting young people to be technology mentors to seniors, can be found through agencies such as Spark Ontario.
Students aged 14 years and older can count up to a maximum of 10 hours from paid employment towards their earned hours at the discretion of the principal. Students counting paid employment towards their graduation requirement will be required to complete a reflection exercise indicating how their work contributed to the service for others. (This option is available to any Grades 9-12 students who are over 14 years old.)
All Other Students Who Are Not Eligible to Graduate in the 2021-2022 School Year:
Students must complete a minimum of 40 hours of community involvement activities as part of the diploma requirements. The purpose of this requirement is to encourage students to develop an awareness and understanding of civic responsibility and of the role they can play and the contributions they can make in supporting and strengthening their communities. Students will plan and select their community involvement activities in consultation with their parents and as part of the IPP (Individual Pathways Plan).
Although this diploma requirement applies to students in Grade 9 to 12, students in Grade 8 are able to start accumulating community involvement hours in the summer before they enter Grade 9. Students are encouraged to complete a minimum of 10 hours per year.
If students are unsure of whether the activity meets the requirements for eligiblity, please see a Guidance Counsellor for clarification.
Students may check the bulletin board titled "Community Involvement Hours" outside of the Guidance Office or view the binder in the Guidance Office for further details.
Submitting Your Community Involvement Hours:
Please drop your hours off or email (as an attachment) to april.winter@ddsb.ca. Students are encouraged to take a copy of their hours before submitting.
Forms:
Community Involvement Hours Form
Contact Us
Guidance Office Hours: 8:30 am - 4:30 pm
Phone: 905-985-7337 ext. 260020
Office Staff:
| | |
| --- | --- |
| Guidance Dept. Head | AM. Schilling |
| Guidance Secretary | A. Winter |
| Guidance Counsellor | E. Cole |
| Guidance Counsellor | J. Daniels-McCormick |
| Guidance Counsellor | N. Ashmore |
Counselling & Support
At the heart of Port Perry High School, the Guidance Department supports and promotes students' well-being and continuous growth in three areas: personal (student) development, interpersonal development, career development in order to help them develop resilience and realize their potential (success) as individuals and as valuable members of society. Our Guidance Team is involved in all aspects of students' lives - academic, social and emotional - and can be a point of contact for services both inside and outside of the school.
Personal Well-being and Development:
Physical health and safety
Mental and emotional health
Self knowledge and esteem
Feelings of competence, usefulness, potency
Sense of future
Goal-setting
Self-management and self-regulation skills
Independence and autonomy
Learning skills
Problem solving
Interpersonal Well-being and Development:
Sense of belonging

Connection to school community

Interact positively with others

Conflict resolution

Sense of social responsibility
Our team uses solution-based counselling to help facilitate personal and interpersonal well-being and development. Our PPHS Change and Cope cards are utilized by students and staff to teach resiliency and self-regulation. Copies can be obtained from your Guidance Counsellor.
Career Development:
Positive transitions from elementary to secondary school and from secondary school to a variety of post-secondary destinations; including apprenticeship, college, community living, university, workplace

Career planning knowledge and skills

Skills for finding and securing work/employment

Resume, interview, work-search, etc.
Four Step Inquiry:
Who am I? (Knowing Yourself -- self assessment -- personal characteristics: interests, skills, personality, values, etc.)

What are my opportunities? (Exploring Opportunities -- variety of options for: fields of work and occupations, education and training)

Who do I want to become? (Making Decisions and Setting Goals)

What is my plan for achieving my goals (Achieving Goals and Making Transitions)
Course Change Requests
**All students wishing to make a course change to their timetable MUST fill out a 'Course Change Request Form. A Guidance Counsellor will call you down to review the timetable change, please DO NOT book a Guidance Appointment.**
Last day to submit Q1 timetable changes is September 17th.
Course change requests will only be processed using the course change request form. After submitting the form, the legal parent/guardian on file with the school will receive an email confirming their consent and requesting acknowledgment. No requests will be processed until this final acknowledgment is received. Students must review the Course Schedule to confirm that a course is offered at a time that would work with their existing timetable.
Course Schedule 2021-22 (student must reference this schedule when completing their course change request form)
Course Change Request Form (use this form to submit a course change request)
Diplomas
Diplomas are given to students at their graduation ceremony. Students who do not attend the graduation ceremony may pick up their diploma from the school; diplomas are not mailed to students. The Ministry of Education only issues one diploma per student so it is important to keep your diploma safe as it cannot be replaced if lost or damaged. If you lose your diploma and require proof of graduation, you may order a Transcript (see Transcript Requests below).
Note: Diplomas for 2019/2020 graduates (born 2002) were sent to by courier to students the week of December 7, 2020 as there was no commencement ceremony and visitors are not permitted in the building.
Important Dates 2021-2022
September
September 9 - First Day of Classes
September 17 - Last Day for Q1 Timetable Changes
September 20-24 - Grade 9 Student Services Orientation - during Course 2
September 22 - Youth In Policing Virtual Information Session (visit Guidance Bulletin Board for more details)
September 30 - National Day for Truth and Reconciliation
September 30 - Youth In Policing Application Deadline
October
October 2 - Virtual integrated Session Co-op (pm only)
October 8 - OCAS Transmission (College Demographics)
October 15 - Ontario College Virtual Fair
October 16 - Destination: University Bound Research Tutorial
October 16 - Virtual Integrated Session Co-op (pm only)
October 20 - Destinations: College Bound Research Tutorial
October 22 - Saint Mary's University Open House
October 28 - Full Disclosure in effect
October 30 - Virtual Integrated Session Co-op (pm only)
November
November 2 - How to Apply to University Workshop
November 4 - Take our Kids to Work Day - Grade 9 only
November 4 - How to Apply to College Workshop
November 5 - OUAC Transmission (University Demographics)
November 5 - Destinations: Apprenticeship Bound Tutorial
TBD - Junior Recognition & Awards Assembly
November 10 - Scholarships, Bursaries and Budgeting Workshop
November 11 - Canadore College's Zoom Meeting
November 12 - Virtual Integrated Session Co-op - pm only
November 17 - Aboriginal Post Secondary Online Information Program – please contact Jennifer.Henderson@ddsb.ca for more information
November 18 - Aboriginal Post Secondary Online Information Program – please contact Jennifer.Henderson@ddsb.ca for more information
November 19 - Aboriginal Post Secondary Online Information Program – please contact Jennifer.Henderson@ddsb.ca for more information
November 19 - OCAS and OUAC Mid-term Mark Transmission
November 19- NCAA Scholarships in the USA Workshop - Sign up with Guidance
TBD - Rotary Exchange Information Session
November 20 - Saint Mary's University Open House
December
​​December 18 - Recommended last day for OCAS/OUAC applications
January
January 15 - Deadline for Ontario Secondary School students to submit application to OUAC for equal consideration
January 15 - Full Disclosure in effect
February
​February 1 - Deadline for Ontario Secondary School students to submit application to OCAS for equal consideration
February 8 - Last day for timetable changes
February 11 - OCAS/OUAC Final Mark Transmission
February 16 - myBlueprint Course Planner opens
February 16-17 - Roll Out of myBlueprint Course Planner information through home rooms
March 2 - myBluePrint (course selection) closing date - FINAL DATE to SUBMIT and have parent/guardian approve selections AND any supplementary forms (ie) Cooperative Education Applications to the Guidance Office
TBD- Destinations: Apprenticeship Bound Tutorial
April
April 6 - Full Disclosure in effect
April 22 - OCAS/OUAC Mid-term Mark Transmission
May
May 1 - Summer School on-line registration begins
May 1 - Confirmed offers of admissions to Ontario colleges (most common deadline, but may vary)
May 29 - Latest Date by which secondary students shall expect a response from an Ontario university
June
June 11 - Full Disclosure in effect
June 27 - Commencement
July
July 2 - OCAS/OUAC Final Mark Transmission
August
August 13 - OCAS/OUAC Summer School Mark Transmission
MyBluePrint Course Selection (2021-2022)
myBlueprint is now closed for Course Selections. Students may still access myBlueprint for planning purposes.
The 2021-2022 School Year, Students Have The Choice Between Two Delivery Models: Face To Face/In Person Learning OR Synchronous Virtual Learning ***Students MUST choose ONE OR THE OTHER, not a hybrid!***
What is myBlueprint?
myBlueprint is a comprehensive online education, career/life planning, and digital portfolio tool designed to meet students' learning needs, interests, and aspirations. myBlueprint gives students the opportunity to become an architect of their own future.
As students begin this journey, they should be asking themselves:
Who am I?
What are my opportunities?
Who do I want to become?
What is my plan for achieving my goal?
myBlueprint is a robust way for students to plan their education and possible career pathways. Students can access:
Who Am I: Comprehensive interest and career/life assessment surveys to help students learn more about themselves and their occupation matches.
Goals: Create S.M.A.R.T Goals and a plan of action to stay on track.
Resume & Cover Letters: Record experiences and export them for school or work.
High School Planner: Plan to graduate and discover the impact of course selections.
Post-Secondary: Research the opportunities available in every pathway across Canada.
Occupations: Compare extensive information on careers across Canada.
Budgets: Improve financial literacy and build an interactive budget.
Portfolios: Upload and share photos, files, and videos to multiple portfolios to document and communicate your learning journey.
Guides: Information on topics related to education and career/life planning.
Accessing myBlueprint
Click on myBlueprint for course selection at Port Perry High School School.


Course Calendar (2021-2022)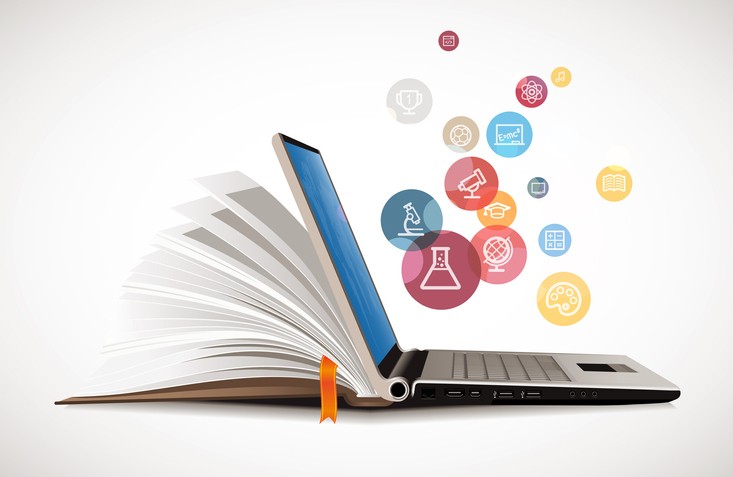 Click the image to view a listing of courses offered for the 2021-2022 school year.
myBlueprint Step-By-Step Instructions
Plan Your Education
Durham District School Board (DDSB) provides a variety of resources to help students direct their learning. This allows them to receive relevant academic and practical experience regardless of the career pathway they choose.
New Student Registration
Please review our new student registration handout for details on how to register at Port Perry High School. A document review appointment will be required prior to doing course selection. There is typically a February intake date and an August intake date for document review but with the current pandemic, these plans are being reviewed. In the meantime, please ensure you read the handout and have the required documents ready for your review appointment. We thank you for your patience during this time of uncertainty.

With the exception of new grade 8 students coming from our family of schools (Cartwright Central, Prince Albert, RH Cornish, SA Cawker, MCCaskill's Mills) all new student registrations must be initiated online at https://www.ddsb.ca/en/our-schools/register-for-school.aspx.
School Policies, Procedures & School Structure
To view our school policies, procedures and school structure, click the PPHS crest.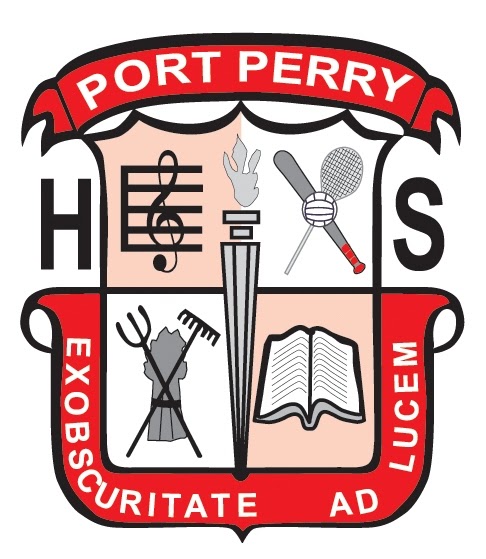 Student Success
Port Perry High School is currently using several Learning to 18 strategies to meet individual student's needs.
Expanded Co-op: Port Perry High School has been working diligently to broaden opportunities for experiential learning and give more students a chance to start working and "test-drive" career options. Port Perry H.S. offers two-credit, and four-credit co-op options.
Grade 8 to 9 Transition Program: Interventions have been established to help students make a smooth transition from elementary to secondary school. A team meeting takes place in the spring of each year to identify students in need of extra support. Activities are planned such as the Grade 8 Information Night, the Grade 8 Road Show to our community schools, and the Grade 9 Orientation at the start of the school year.
Student Success Team: Port Perry High School has a Student Success Team that is comprised of the administration, guidance and special education heads, and student success teachers. Together they will identify and support struggling students, provide more options for learning, monitor student progress, and develop procedures for all student success initiatives. As well, each Student Success Team will work with school staff, students, parents, and the community to ensure more students earn the credits necessary to graduate.
Dual Credit Program: With the dual credit program, students can earn a number of credits by participating in apprenticeship training and/or post secondary courses that count towards both or either their high school diploma and their post secondary diploma, degree, or apprenticeship certification.
Specialist High Skills Major: The SHSM allows students to focus on a career path that matches their individual skills and interests. Each major has a bundle of 6 to 12 courses in a selected field. Students who choose a major learn on the job with employers and at skills training centers, as well as in school. They can earn valuable industry certifications; including First Aid/CPR, WHMIS, and Basic Health and Safety qualifications. Students who complete a major can be confident that they leave high school prepared with the knowledge, skills, and industry-recognized qualifications desired by employers, and post-secondary education and training institutions.
For more information, please contact the Guidance office.
Summer School
DCE Secondary Summer School Course Information Now Available
With continued safety measures in effect at schools due to the COVID-19 pandemic, all Durham Continuing Education (DCE) summer programs will be offered through online learning this summer. Depending on the program, online learning will be either in synchronous/real-time or asynchronous/flex-time mode.
Secondary summer school course registration is anticipated to open on April 1, 2021, while elementary course registration (SMILE-e and Getting Ready for High School programs) will be available soon after that. Stay tuned for more information about the elementary summer courses in the coming weeks.
Although registration will open in April, details about the secondary summer school courses are now available for viewing on the DCE website and we encourage students and parents/guardians to check out the courses in advance: https://www.dce.ca/en/summer-school/summer-school-2021.aspx.

For any questions related to registration, please connect with our Guidance Department.
Click here for Summer School Registration Instructions
Transcript Requests
Students are provided with one free transcript at graduation that is included inside their graduation envelope along with their diploma and other certificates. These are legal documents and should be safely stored.
If you have lost your transcript, or need an additional transcript, you may purchase additional copies through School Cash Online (purchase as a guest, do not set up an account) at a cost of $10.75 per transcript.
After purchasing your transcript(s), please forward your payment receipt by email to april.winter@ddsb.ca and the following information:
Full Name
Mailing Address (transcript will be mailed to this address)
Last year you attended Port Perry HS
Date of Birth
Phone Number
You will be asked additional security questions prior to obtaining the transcript. Only the student (or legal guardian if student is under the age of 18 years) may request and receive his/her transcript. Port Perry High School will only have your transcript if this is the final high school you attended in Ontario. If you would like your transcript sent to a specific organization or institution, please provide the complete mailing address in your email.
Transcripts will mailed through Canada Post and requests will not be fulfilled until proof of payment is received. We do not provide a courier service for transcripts, however, the requester may arrange and pay for their own courier pick-up and provide details to the Guidance department.
Are you a former student applying to a college or university in Ontario?
If you have already graduated and are requesting your transcript to apply to a public post-secondary institution in Ontario, your transcript request is made through the Ontario Colleges or OUAC websites. After creating an account, you will authorize Port Perry HS to send your transcript and complete the required information. Your transcript will then be transferred electronically by the application centre to your requested colleges or universities. Other major universities such as Acadia, Dalhousie, McGill, Simon Fraser, and UBC also process transcripts from Ontario applicants through OUAC.
Workshops
Our Guidance Counsellors host a number of free workshops for senior students throughout the year including:
How to Apply to College
How to Apply to University
Destinations: Apprenticeship Bound Tutorial
Scholarships, Bursaries and Budgeting
NCAA Scholarships in the USA
To register go to "2021-2022 Important Dates" above (students must be logged into their DDSB Google account to submit their registration).
Useful Websites